Turn your climate risks into opportunities
Manifest Climate is the leading climate change solutions technology provider. Our intuitive climate intelligence platform gives your business the tools, data, and support needed to build climate confidence and level-up your TCFD reporting.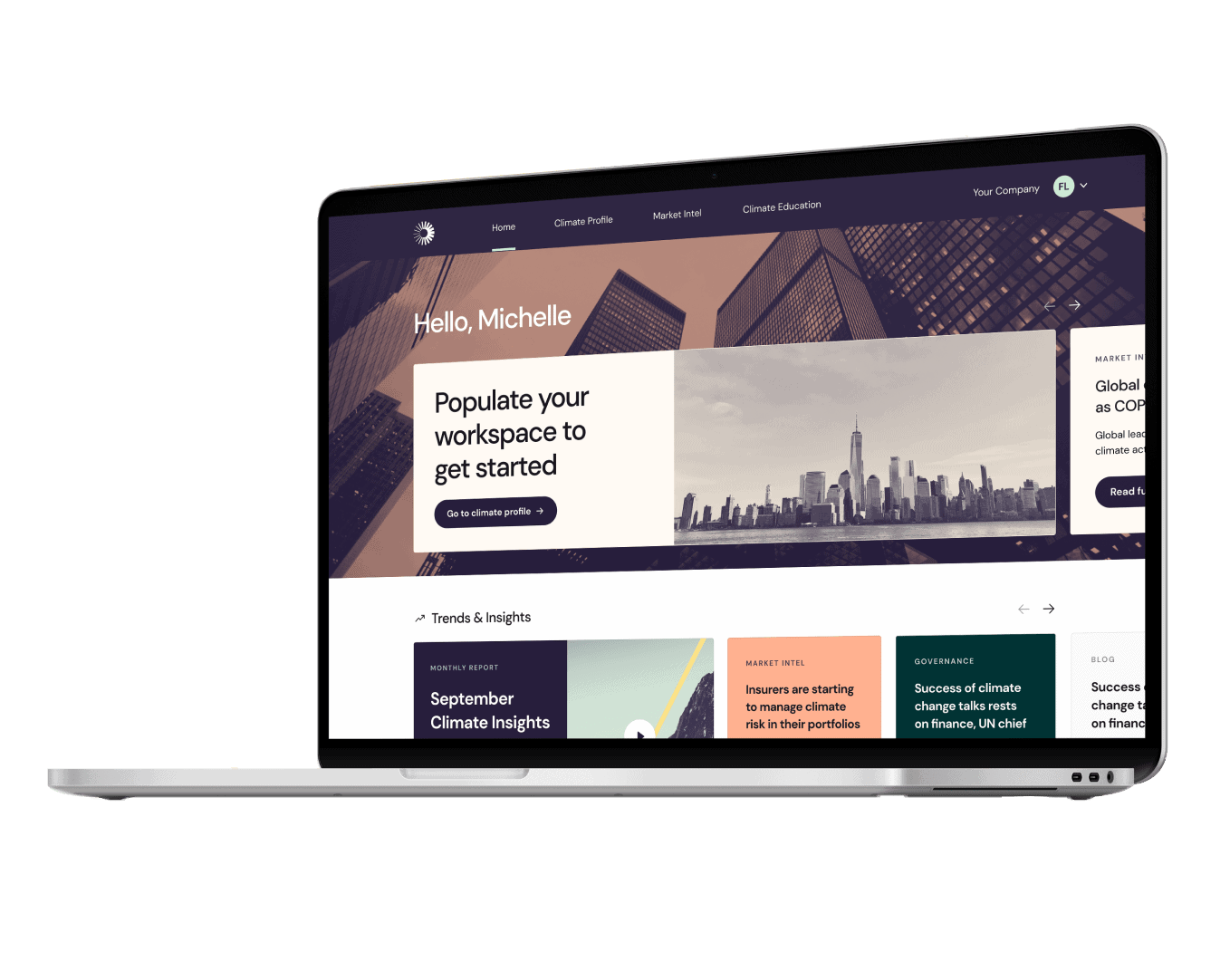 Find your global climate change solution backed by data and expertise
Manifest Climate makes it easier to put climate at the centre of your business decisions by combining the efficiency of cutting-edge climate change technology software with ongoing support from dedicated climate strategists.
Discover climate-related business opportunities faster
Spend less time sifting through climate change reports and more time actioning clear and simple findings with our easy-to-use platform. Discover climate-related business opportunities faster.
Improve with more comprehensive data
Understand your climate readiness and how to prepare your disclosures with cutting-edge AI technology and advanced analytics.
Access one of the industry's most trusted group of climate experts
Get expert guidance at scale using a platform built by one of North America's largest dedicated climate strategy and technology solutions service providers.
"The Manifest Climate team is amazing.  We had our initial kick-off and it was the best third-party vendor experience I've had in a very long time. The team was organized, professional, thoughtful, super smart, and full of personality. What a great way to start 2022. Looking forward to our continued partnership. Huge kudos to the Manifest team!"
Sarah Chapman, PhD Global Chief Sustainability Officer


"We've set an ambitious goal to be net zero by 2040 and Manifest Climate's tools have helped create a foundation for us to move forward. The Climate Maturity Assessment helped us to better examine our climate data and keep us on the right track in terms of disclosure and forward-looking planning."
Alison Coates - Director, Climate Strategy and Performance


The climate change experts trusted by leading companies