Leading climate change solutions, technology & expertise
Climate Disruption Impacts Business
Turn your climate risks into opportunities
Manifest Climate's intuitive climate intelligence platform gives your business the tools, data and support needed to build climate confidence and level-up your TCFD reporting.
Find your global climate change solution backed by data and expertise
Manifest Climate makes it easier to put climate at the centre of your business decisions by combining the efficiency of cutting-edge climate change technology software with ongoing support from dedicated climate strategists.
Discover climate-related business opportunities faster
Spend less time sifting through climate change reports and more time actioning clear and simple findings with our easy-to-use platform. Discover climate-related business opportunities faster.
Improve Climate Change Reports with more comprehensive data
Understand the full scope of your climate readiness and how to prepare your disclosures with cutting-edge AI technology and advanced analytics.
Access one of the industry's most trusted group of climate experts
Get expert guidance at scale using a platform built by one of North America's largest dedicated climate strategy and technology solutions service providers.
Get ahead of TCFD recommendations and navigate climate disruption with Manifest Climate.
You are doing better than you think
Our AI-led approach found that most companies are doing 84% better than they know and disclose.
On average, companies reported on 34% less than what they were actually doing.
Top disclosure leaders need support to level-up; they only averaged 73% for the level of detail they offer about their climate-related processes.
All the features you need in one central platform.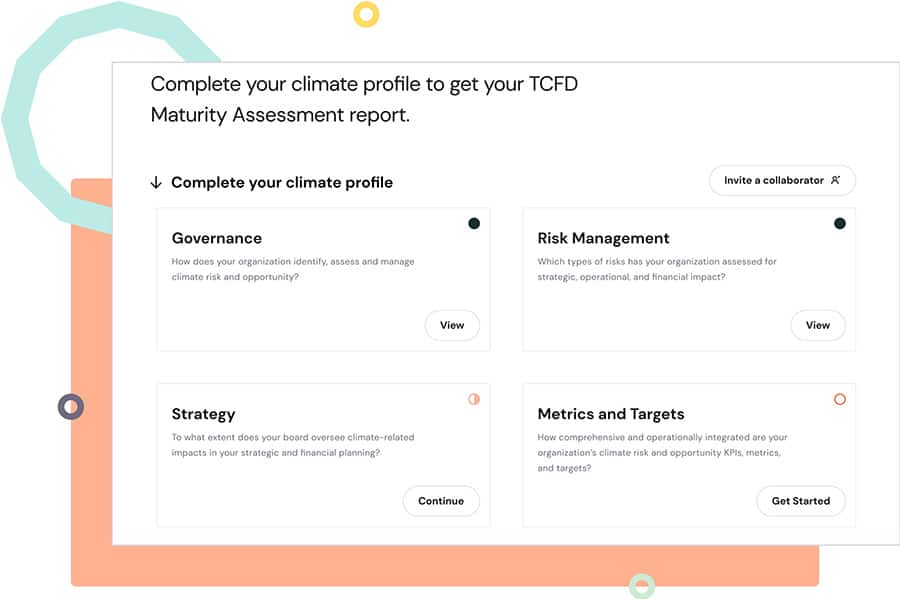 Industry-leading TCFD
maturity assessment model
Assess and benchmark your climate action, climate risk management, and disclosures against industry leaders, and get actionable recommendations on how to take advantage of climate opportunities.
Timely market intelligence
Stay on top of climate news and developments with monthly, industry-specific reports curated just for you.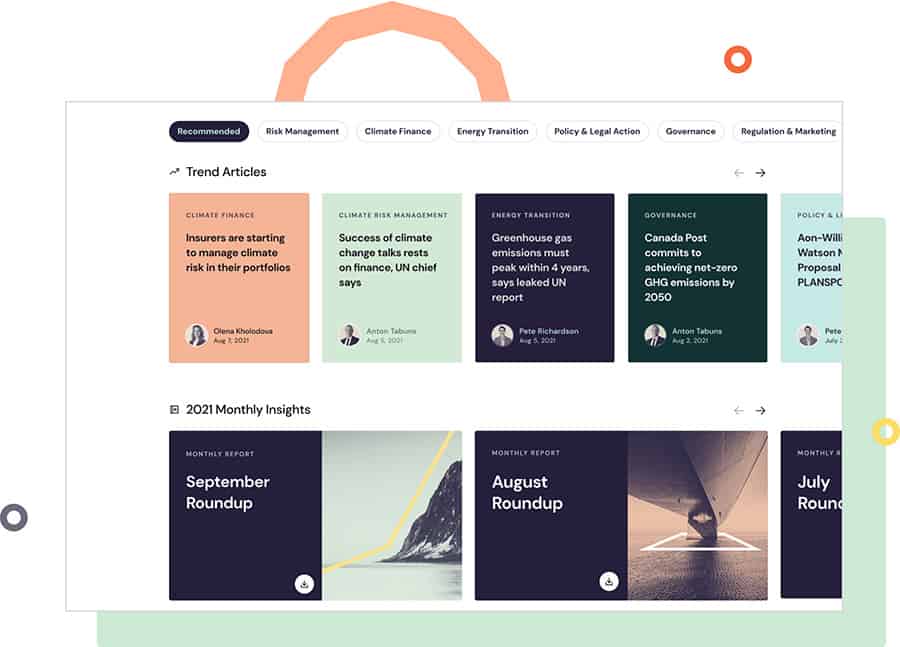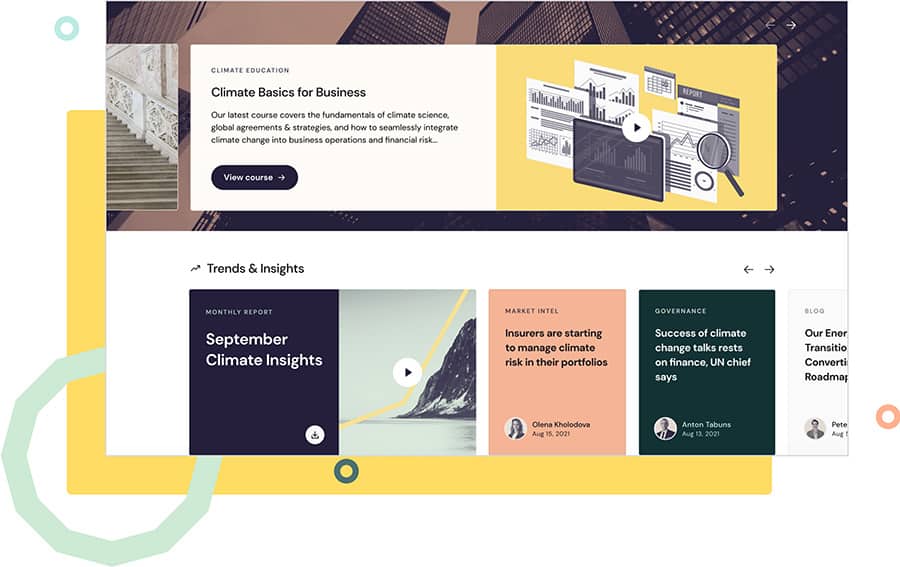 Continue your team's climate education with a full library of climate courses, including climate research, fundamentals, disclosure best practices, live sessions and more solutions to drive climate action and navigate climate disruption.
1:1 Climate strategist
support included
Get extra help whenever you need it. Our standard offering includes access to climate strategists, creating opportunities to ask questions or deep-dive on any climate-related issue.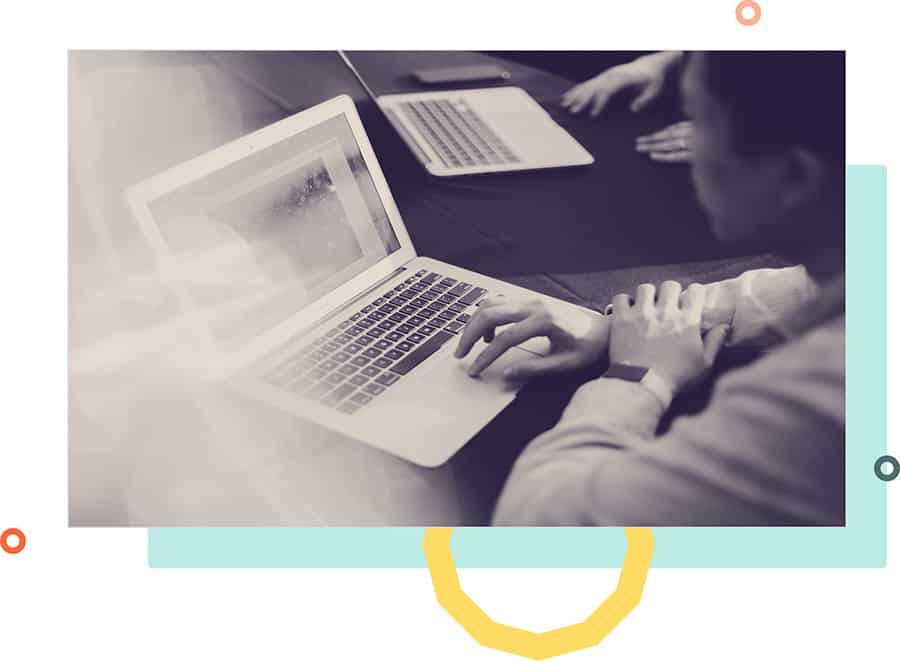 Stakeholders today demand that businesses have a climate change resiliency plan.
Get ahead of climate disruption with Manifest Climate.
The climate change experts trusted by leading companies
Some of the leading corporations that partner with Manifest Climate