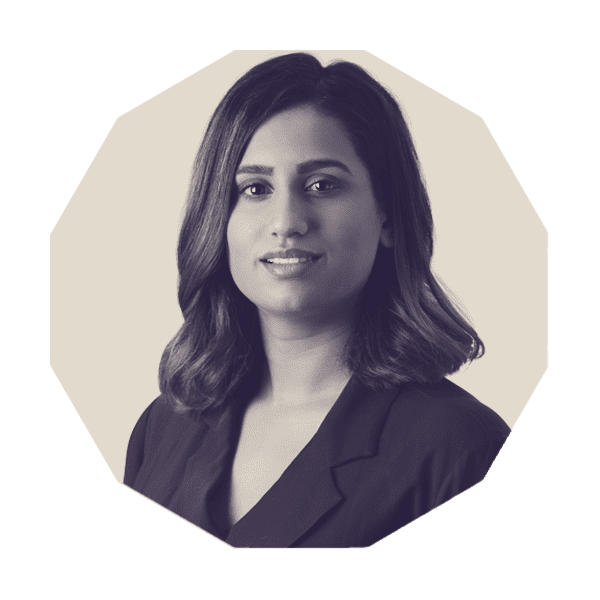 Larissa helps public and private companies develop and implement corporate climate strategies. She also works with policymakers and influencers to advance thought leadership on climate. Her expertise includes net-zero strategy design, stakeholder engagement, policy development, risk management, and reporting. As a civil engineer, she brings extensive experience advancing strategies for low-carbon resilient real assets. In 2020, Larissa was recognized as one of Canada's Top 30 under 30 sustainability leaders for her critical role in shaping the climate space.
Larissa has advised large Canadian municipalities with over $200 billion in combined assets to develop climate action plans and integrate a climate lens into their core operations. She has secured almost $70 million of intergovernmental funding for climate-resilient infrastructure. Her accomplishments include embodied carbon and life cycle assessment projects for federal and provincial governments that have successfully advanced procurement of lower-carbon construction materials across Canada. 
She sits on the Principle for Responsible Investment's Infrastructure Advisory Committee. Larissa is the only service provider among the world's largest infrastructure asset owners and managers on the committee. She advises on the integration of the Task Force for Climate-related Financial Disclosures (TCFD) and Sustainable Development Goals (SDG) into the infrastructure module. 
Larissa also leads the Allies in Action initiative for the Urban Land Institute's Women's Leadership Initiative Committee to empower equity, diversity and inclusion in real estate development, land use, and city-building. 
She received a BASc in civil engineering at the University of Toronto, and she is now pursuing a Master's in cities engineering and management. Her dissertation tackles the affordable housing crisis by developing a maturity model for cities that integrates a climate lens. Larissa is also an Accredited Professional of LEED Building Design + Construction and EcoDistrictions. She is also pursuing her Chartered Financial Analyst (CFA) designation.