Find out how you're really doing on climate readiness
Our AI-led approach found that most companies are already doing more to manage climate risks than they think. Our data shows that on average, organizations are doing 84% better* than they know and disclose. We can help you benchmark the climate-related actions that other audits often miss.
*Better refers to TCFD-alignment of internal processes related to overall risk identification, not actual management of climate risk or path towards net-zero or resiliency.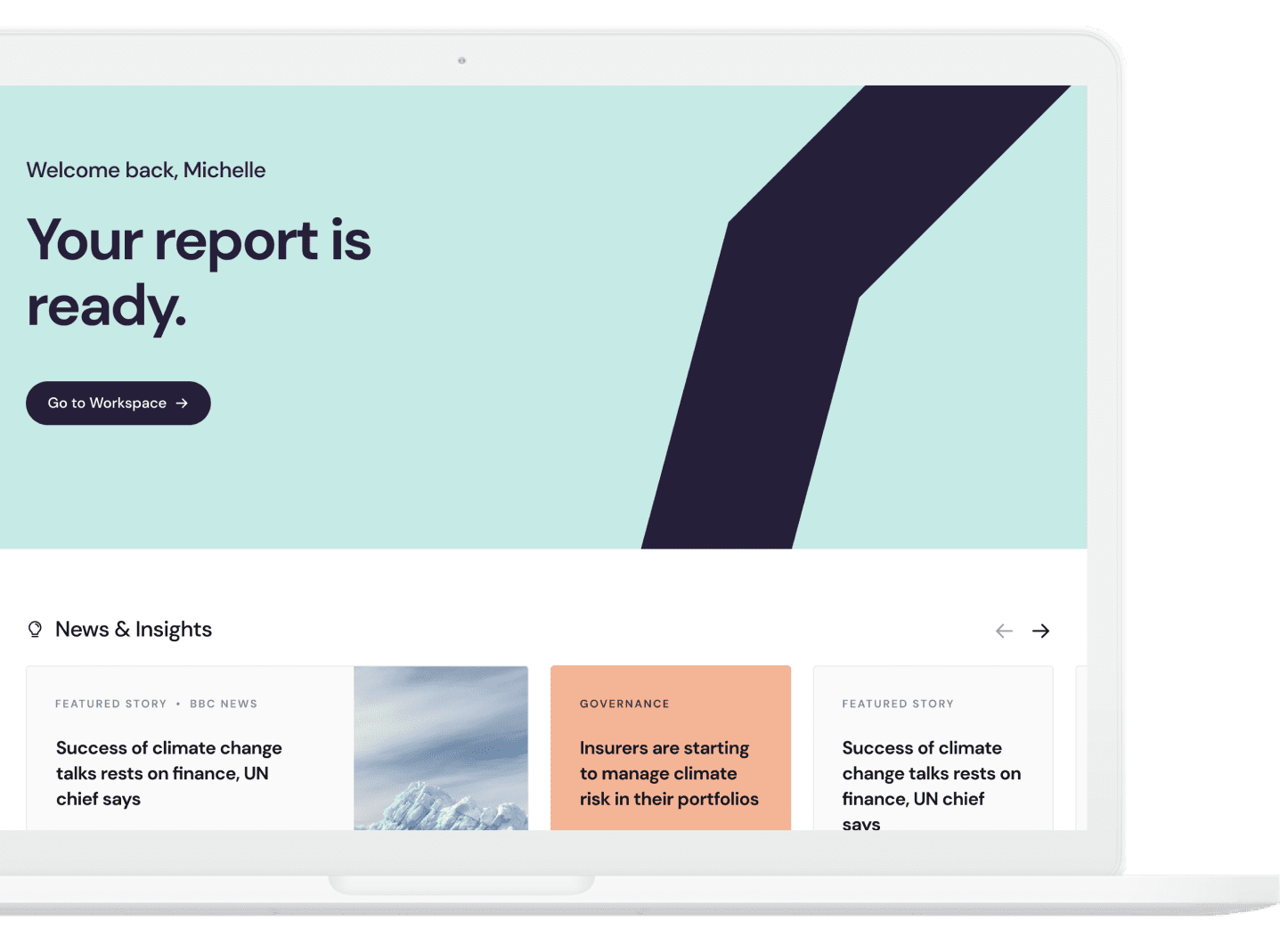 Manage climate risk and build resilience
Our SaaS service model gives the best of both worlds: cutting-edge technology and dedicated support from experts.


Gain insights that

empower your team

A brighter climate future is here. On August 16, US President Joe Biden signed the Inflation Reduction Act, which includes USD$369bn in climate change and…
August 16, 2022 |
3
minute read